Photos 2017
Send us your pictures and brags of your CARO triumphs!
New CRN!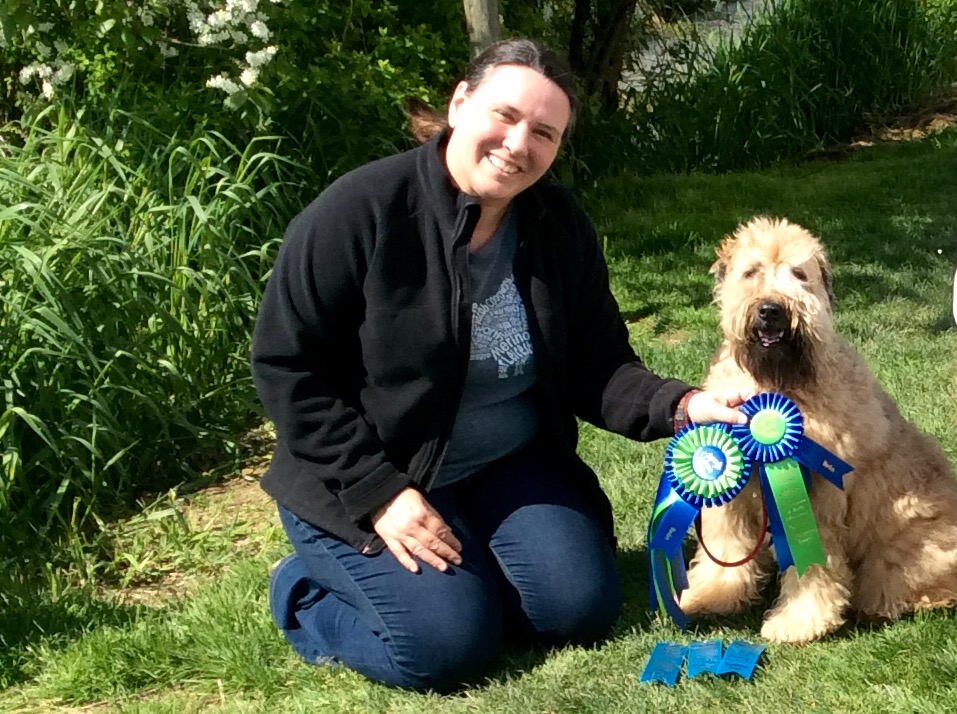 Snowy, our senior (10 year old) got 3 Qs, won her Novice title and also one High in Class in the Dogworks trial May 6 to 7 in Pitt Meadows.
As with most terriers she and I needed lots of training when she was a pup just to bond. After basic puppy class we tried some agility and some tracking training. We stopped formal training at about age 3 but kept on with daily tricks just as part of our routine. When Snowy turned 10 in January she was sleeping a lot more and kind of withdrawing a bit and I decided to try Rally. I was worried about her reactivity in class but Dogworks are brilliant at handling dog-dog interactions. We felt totally safe there and have been training with Julia Schwark through Novice courses. This weekend was our first trial and it was so much fun! My girls eyes were sparkling and she was so happy and engaged. Love Rally!
Marianne & Snowy